Jean Paul Gaultier shines in Montreal.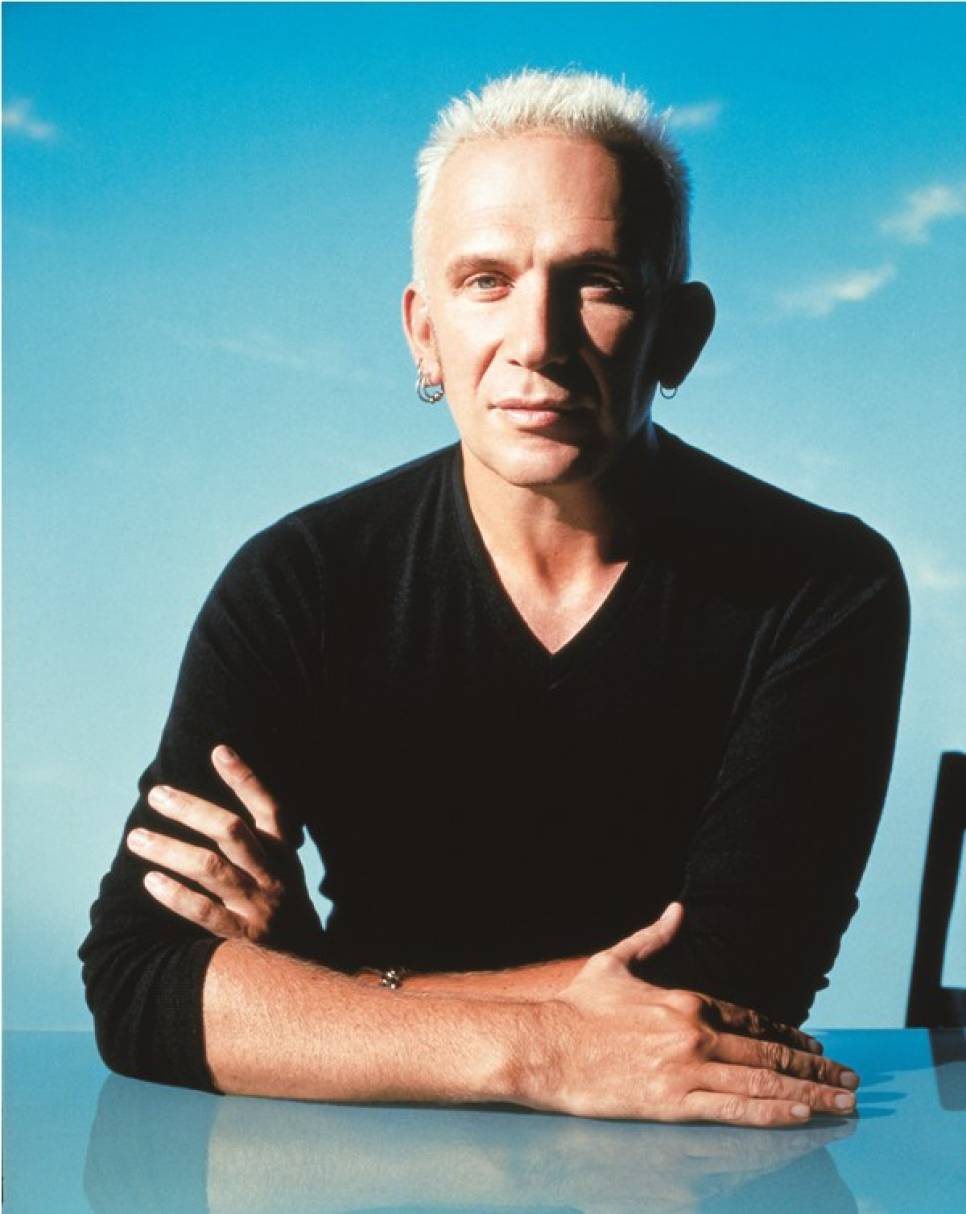 From June 17 to October 2, 2011, the Montreal Museum of Fine Arts (MMFA) will present The Fashion World of Jean Paul Gaultier: From the Sidewalk to the Catwalk, the first international exhibition devoted to the celebrated French couturier. Gaultier launched his first prêt‐à‐porter
collection in 1976 and founded his own couture house in 1997. Dubbed fashion's enfant terrible by the press from the time of his first runway
shows in the 1970s, Jean Paul Gaultier is indisputably one of the most important fashion designers of recent decades. Very early, his avant‐garde fashions reflected an understanding of a multicultural society's issues and preoccupations, shaking up – with invariable good humour –
established societal and aesthetic codes. More of a contemporary installation than a fashion retrospective, this major exhibition, which features 140 ensembles and numerous documents, is particularly innovative in the theatrical mise en scène and multimedia approach provided by UBU/Compagnie de création's animated mannequins. "I think the way people dress today is a form of artistic expression. Saint Laurent, for instance, has made great art. Art lies in the way the whole outfit is put together. Take Jean Paul Gaultier. What he does is really art," said Andy Warhol (Mondo Uomo, 1984).
Initiated, developed, produced and circulated by the Montreal Museum of Fine Arts to mark the thirty‐fifth anniversary of the designer's own label, this exploration of Jean Paul Gaultier's creative world has been organized in collaboration with the Maison Jean Paul Gaultier which provided the Museum with exclusive access to its archives. Following its presentation in Montreal, the exhibition will embark on an international tour, with presentations at the Dallas Museum of Art (November 13, 2011 ‐ February 12, 2012), the Fine Arts Museums of San Francisco, de Young (March 24 ‐ August 19, 2012), the Fundación Mapfre – Instituto de Cultura, Madrid (September 26 – November 18, 2012), and the Kunsthal Rotterdam, the Netherlands (February 9 – May 12, 2013).
"I wanted to create an exhibition on Jean Paul Gaultier more than any other couturier because of his great humanity," explained Nathalie Bondil, Director and Chief Curator of the Montreal Museum of Fine Arts. "Beyond the technical virtuosity resulting from exceptional expertise in the various skills involved in haute couture, an unbridled imagination and ground‐breaking artistic collaborations, he offers an open‐minded vision of society, a crazy, sensitive, funny, sassy world in which everyone can assert his or her own identity, a world without discrimination, a unique 'fusion couture.' Beneath Jean Paul Gaultier's wit and irreverence lie a true generosity of spirit and a very powerful message for society. His humanist aesthetic touches me deeply."
The exhibition – which the couturier considers to be a creation in its own right rather than a retrospective – features approximately 140 ensembles, mainly from the designer's couture collections, but also from his prêt‐à‐porter line, along with their accessories. Created between the early 1970s and 2010, these pieces have, for the most part, never before been exhibited. Many other exhibits are also being presented for the first time.
Sketches, stage costumes, excerpts from films, runway shows, concerts, videos, dance performances and even television programmes illustrate Jean Paul Gaultier's fashion world. The many artistic collaborations that have characterized Gaultier's world is examined: in film (Pedro Almodóvar, Peter Greenaway, Luc Besson, Marc Caro and Jean‐Pierre Jeunet) and contemporary dance (Angelin Preljocaj, Régine Chopinot and Maurice Béjart), not to mention the world of popular music, in France (Yvette Horner and Mylène Farmer…) and on the international scene (Kylie Minogue and especially Madonna, whose friendship with Gaultier has led her to graciously lend two iconic corsets from her 1990 Blond Ambition World Tour).
Fashion photography is also a major focus of attention, thanks to loans of, in many cases, never‐before‐seen prints from contemporary photographers and renowned contemporary artists (Andy Warhol, Cindy Sherman, Erwin Wurm, David LaChapelle, Richard Avedon, Mario Testino, Steven Meisel, Steven Klein, Mert Alas & Marcus Piggott, Pierre et Gilles, Inez van Lamsweerde & Vinoodh Matadin, Paolo Roversi and Robert Doisneau…).
Keenly interested in all the world's cultures and countercultures, Gaultier has picked up on the current trends and proclaimed the right to be different, and in the process conceived a new kind of fashion in both the way it is made and worn. Through twists, transformations, transgressions and reinterpretations, he not only erases the boundaries between cultures but also the sexes, creating a new androgyny or playing with subverting hypersexualized fashion codes.
Under the leadership of Nathalie Bondil, Director and Chief Curator of the Montreal Museum of Fine Arts, the exhibition Jean Paul Gaultier: From the Sidewalk to the Catwalk is curated by the MMFA's Thierry‐Maxime Loriot.
A celebration of Gaultier's daring inventiveness and humanist vision, this exhibition pays tribute to his cutting‐edge fashion and explores the audaciously eclectic sources of his ideas. This multimedia installation is organized along six different thematic sections tracing the influences – from the streets of Paris to the world of science fiction – that have marked the couturier's creative development: The Odyssey of Jean Paul Gaultier; The Boudoir; Skin Deep; Punk Cancan; Urban Jungle; and Metropolis.
The Museum is innovating by collaborating with the Quebec‐based UBU/Compagnie de création for the design and animation of a poetic, playful multimedia creation. Denis Marleau and Stéphanie Jasmin came up with the idea of animating thirty faces through an ingenious projection system. Wearing remarkable wigs and headdresses by Odile Gilbert, founder of the Atelier 68 in Paris, these mannequins are placed throughout the galleries, surprising visitors with their lifelike presence. A dozen celebrities, including Gaultier himself, models Ève Salvail and Francisco Randez, singer and filmmaker Melissa Auf der Maur, soprano Suzie LeBlanc and TV host Virginie Coossa have lent their faces and sometimes even their voices to this innovative project, produced for the first time by a museum. A particularly innovative mise en scène was designed with the architectural and stage design firm Projectiles, Paris, which also designed the Miles Davis retrospective presented at the Museum in 2010.
The exhibition's various sections provide a thematic approach to the world of Jean Paul Gaultier, tracing the influences, from the streets of Paris to the world of science fiction, that have shaped the couturier's creative development. Holding up a mirror to the society that has marked his times, this exhibition, which Gaultier considers his "biggest show ever," is punctuated by many excerpts from videos, some of them previously unreleased, as well as many never‐before‐exhibited prints from the greatest names in fashion and art photography, including Andy Warhol, Cindy Sherman, Robert Doisneau, Richard Avedon, Herb Ritts, Pierre et Gilles, Mario Testino, Mert Alas and Marcus Piggott, Inez van Lamsweerde & Vinoodh Matadin, Ellen von Unwerth and Bettina Rheims, to name just a few.
THEMES OF THE EXHIBITION
THE ODYSSEY OF JEAN PAUL GAULTIER
An introduction to the couturier's creative world through the intermingling of many of his favourite themes: sailors, mermaids and virgins will enable visitors to discover his various adaptations of sailor tops and uniforms, as well as his fascination with religious motifs. This section, whose setting reproduces the look of the Gaultier couture salon, will notably include the very first dress he designed, which dates from 1970 and has never been publicly shown.
THE BOUDOIR
Springing from the early impressions acquired in a childhood often spent in the company of his grandmother, as well as the lasting memory of the film Falbalas, the designer's predilection for corsets, waist cinchers and all manner of feminine lingerie has led him to reinterpret those undergarments for modern women's wardrobes with cone‐shaped bras and corset dresses becoming symbols of power. What was previously hidden is now visible, as cage dresses and corsets enter contemporary fashion. Through a look at his first sketches from the early 1960s, we discover how the enfant terrible built his own fashion world, one that would give birth to a number of great reinventions of classic looks.

SKIN DEEP
Skin – what he describes as being the first garment – and its various types of decoration have been a constantly renewed source of inspiration for the designer. Indeed, in Jean Paul Gaultier's hands, clothing becomes a second skin, sometimes through trompe‐l'oeil effects that give the illusion of nudity (such as in the films of Pedro Almodóvar), a flayed human body (Mylène Farmer) or tattoos (Régine Chopinot). His creations are guided and his limitless imagination is illustrated by a fascination with skin. This section of the exhibition is also devoted to the Gaultier take on the male sex, with examples of couture designs, including his famous skirts for men.
PUNK CANCAN
Between Paris's rough‐and‐ready Pigalle and the rock attitude of London's Trafalgar Square, Jean Paul Gaultier's heart beats to the rhythm of the two capitals. Here, the couturier's fascination with the Parisienne and her iconic embodiments (Kiki de Montparnasse, Arletty, Juliette Greco and Catherine Deneuve), as well as the symbols of Paris – the beret and the trench coat, the cigarette between the lips and the phallic Eiffel Tower – leads to his borrowing and subverting of them. Drawing inspiration from both Pigalle's sex shops and London's tattooed punks, Gaultier dresses his new‐style horsewomen in latex and leather, fishnets and laces, filling their closets with "ready‐for‐sex" garments both outrageous and elegant.
URBAN JUNGLE
Here can be seen the various influences of the multicultural and ethnically diverse society the designer observes within the may tribes of the urban jungle: the Arabs of the Barbès neighbourhood, boubou‐clad Africans, chic rabbis, Chinese women who morph into flamenco dancers, Russian icons and Bollywood maharajahs. Deriving a new aesthetic from them all, he writes an ode to the unique savoir‐faire of French couture. Spotlighting the mix of cultures and peoples in the major urban centres of today, this section also shows the designer's incursions into the animal world through the use of leather, as well as python and crocodile, and feathers.
METROPOLIS
Taking a cue in the late 1970s from new wave and house music, Gaultier's most futuristic designs led to an exploration of the worlds of advanced technology and science fiction. Since the days of his first electronic jewellery designs and 1979 High‐Tech collection, he has continued to be at the cutting edge of fashion by introducing the use of materials that would normally never be seen onthe catwalk (vinyl, Lycra, neoprene, 3‐D fabrics and inflatables), as well as through his unforgettable collaborations with artists in the fields of pop and rock music, film and dance.
MANNEQUINS WITH ANIMATED FACES
Visitors to the exhibition The Fashion World of Jean Paul Gaultier: From the Sidewalk to the Catwalk will encounter mannequins whose faces are brought to life by video. These surprising figures, all of them dressed by Gaultier, soliloquize, observe in silence and sometimes even break into song. This very special technique of projecting video onto a three‐dimensional mask combines technology and craft, with the actor's own video image projected onto his or her sculpted head. The technique was developed more than fifteen years ago by Denis Marleau with UBU, his Montreal theatre company. Marleau also created Les aveugles, which has been touring the world since 2002. In this show, there are no live actors on scene; instead, there are twelve video masks depicting the same two actors. It was through this influential production and a second show, Une fête pour Boris at the Avignon Festival in 2010, that Jean Paul Gaultier discovered the Quebec director's work. For this project, initiated by the Montreal Museum of Fine Arts, Marleau, Stéphanie Jasmin and their team created the mannequins, whose quirky, poetic or joyful presence captures the spirit of installation art. Participants include performers Ève Salvail, Francisco Randez, Melissa Auf der Maur, Virginie Coosa and Suzie Leblanc, who contribute something of their own artistic process to the fascinating world of Jean Paul Gaultier.
Source and photos: MBA
Special thanks to: Catherine Guex- Public Relations
MBA- Montreal
Mar, cielo y tierra. Esta es la perfecta descripción de Casa Victoria, un lugar lle…