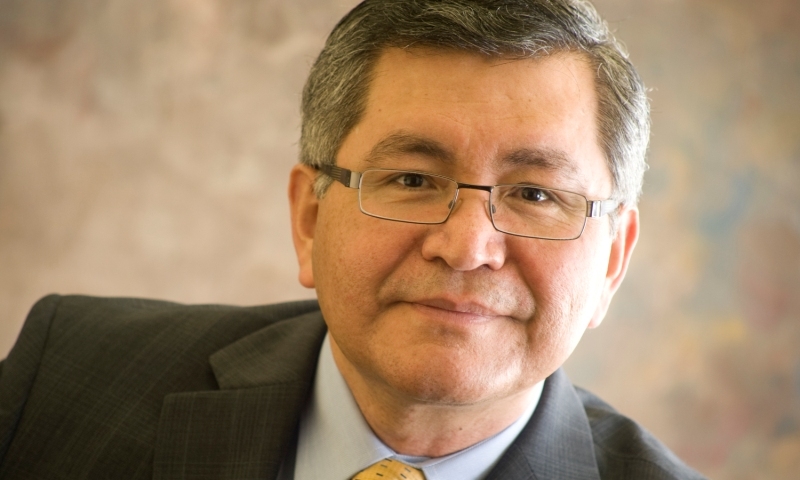 Lumbre y Relumbre
Editors: Julio Torres-Recinos, Margarita Feliciano
Publisher: Lugar Común
Ottawa, 2013
Review by Natalia Gnecco
Its literary compositions span from Vancouver to Fredericton, passing through Calgary, Saskatoon, Ottawa, Toronto, London and Montreal, touching us along the way with an exquisiteness of language that evokes themes as sublime as the longing for a lost love, and even experiences as challenging as immigrating to a foreign country without losing one's identity.
Nineteen poets lay their souls bare under the direction of fellow wordsmiths Julio Torres-Recinos and Margarita Feliciano in the book Lumbre y Relumbre, a selected anthology of Hispanic Canadian poetry. Nohora Viviana Cardona, Claudio Duran, Hugh Hazelton, Constanza Duran Vidal, Jesus Maya, Jorge Nef, Margarita Feliciano, Teobaldo Noriega, Natalio Ohanna, Nela Rio, Marcelo Puente Espil, Omar Alexis Ramos, Carmen Rodríguez, Alejandro Saravia, Lady Rojas Bier Vargas Benavente, Luis A. Torres, Javier Vargas de Luna and Norberto Velásquez are all brought together here to share with us their poetic art.
Through the use of questionnaires, Torres-Recinos and Feliciano offer us some pertinent details about these authors who fight for the preservation of the Spanish language and champion the Latin American collective memory in Canada, as their lines resonate with their love for their different countries of origin: Mexico, El Salvador, Colombia, Peru, Argentina, Bolivia and Chile.
And amidst this group appears Hugh Hazelton, a professor, translator, literary critic, writer and poet originally from the United States, who is an adopted son of Canada, but with a Latino heart. Through his vast experience with Latin American literature he became the sponsor of many Latino writers who arrived in Quebec with a longing to pick up the pen once again. His love of letters has been reflected in his regular participation in the Bohemian nights organized in Montreal by the unforgettable Sofía Bitrán at what was then the Volver restaurant, and now in La Petite Marche. As an immigrant himself, Hugh supports many cultural initiatives, as he did for me as founder and president of LatinArte, when I invited him to participate in our conferences of poets in 2009 and 2010.His place at the heart of Hispanic literature in Canada is beyond question, which is why his poems "Revesmundo" "Náufrago", "Manos del mar", "Llegan" and "Antimateria" are well worth a read to catch a close glimpse of his profound reflections on life.
And as extraordinary as Hazelton's literary trajectory has been, no less so is that of the co-editor of this book, Julio Torres-Recinos, who has lived in Canada since 1988 and is associate professor at University of Saskatchewan, where he teaches language and literature.Julio is an acclaimed poet whose work has been translated into English, Italian and French. His accomplice in this literary adventure, Margarita Feliciano, is another outstanding figure in the Hispanic Canadian community, a professor of Spanish and director of the Spanish-language cultural association Celebración Cultural del Idioma Español founded in 1992, which organizes the Festival of Images and Words each year in Toronto.
Margarita is a poet, critic and literary translator of Italo-Argentine origin who has been based in Canada since 1969. She was recognized as one of the ten most influential Hispanics in Canada in 2008, among many other distinctions. Her poems in this collection, "Alfonsina", "La Gaviota" and "Reflexión", invite us into her inner world, to discover her in each line she uses to honour memory, longing and love.
Of course, a summary of 293 pages of extraordinary poetry would be a titanic task, but my purpose here is merely to invite you to engage in the positive, inspiring and intellectually rewarding exercise of reading this book. To this end, I decided to pick out a few poems at random and thus came upon Jorge Nef, whose biography remarks that "his work has been very well received but not very well promoted." His poems, such as "Destierro", "Conversación", "Miradas", "Tarde azul" and "Premonición", are short, simple, harmonious and sublime in every sense of the word. Nef writes of the earth, of longing, of the landscape, and of rootlessness in a very personal way, employing a traditional meter that goes straight to the heart.
And then there's Alejandro Saravia, who claims that one of the biggest challenges of life in Canada has been the agonizing endeavour to get published, with no distribution networks and only the help of friends. His poem, "Esperando a Antonia" is romantic, exquisite, dedicated to the duality of a woman's feelings.
Lumbre y Relumbre is a book that needs to be read again and again, to go on discovering metaphors, sensations, similes and onomatopoeias that express themes as transcendent as they are subtle. A few that I read with particular interest and amazement were Marcelo Puente Espil's "Exilio"; Julio Torres-Recinos' "Vamos a dividirnos la ciudad", or "Pregúntale a este cielo" by Teobaldo Noriega, a dear friend and a great literary critic who unhesitatingly affirms that "writing emerges simultaneously out of longing".
And all this is not to forget another great colleague, Omar Alexis, with his existentialist, urban themes that shake us out of lethargy, thanks to his irreverent, masterful and multifaceted character, qualities that are so important to be able to stand out in the world of immigrants in Canada.
I could not conclude this review without highlighting the unmatchable quality of the female contribution to this anthology. But one example is the Chilean writer Carmen Rodríguez, who explains that the greatest challenge for her in Canada has been bilingualism, but that she has tackled it as a positive experience. I loved her poem "Benedetti no se muere", which, with lines like "…Ese enemigo feroz de olvidos y silencios vive en el mar de la memoria…" ["…that fierce enemy of forgetting and silences lives in the sea of memory…"] is, quite simply, sublime.
Translated by Martin Boyd
Mar, cielo y tierra. Esta es la perfecta descripción de Casa Victoria, un lugar lle…