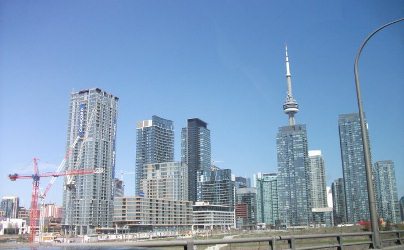 The 16th annual Conference of Montreal, is not only the most important economic forum of the Americas, it is also the best place to know what is going on inside Canada . I had the opportunity to attend the launching of the new, five-year Open Ontario Plan during a meeting with Minister Madeleine Meilleur at the International Economic Forum of the Americas and her team sent me more details about this plan that wants to strengthen the economy and create more jobs for families.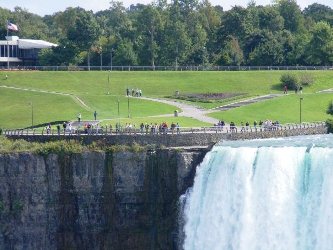 The Open Ontario Plan was unveiled in the 2010 Speech from the Throne, and it will be great for all of us to know more about it, since the Ontario government is responding to the extraordinary challenge of the global recession with different measures. Here are the nine pillars of the Open Ontario strategy:
Water Opportunities Act
Investing in Post-secondary Education
Northern Resources
The Future of Health Care
Tax Reform
Green Energy Act
Infrastructure
Full-day Learning
Investing in Financial Services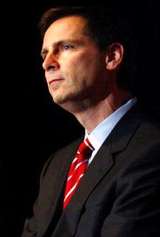 Who is Dalton McGinty ?
Dalton McGuinty led his party to a second-consecutive majority government in October 2007. He is Ontario's 24th Premier. He was first elected to the Ontario legislature in 1990 in Ottawa South and has been re-elected four times.
During his years as a backbench MPP, he served as a critic for energy, colleges and universities, native affairs and the environment. In 1996, Dalton McGuinty was elected leader of the Ontario Liberal Party. His first election campaign as leader was in 1999, when the Liberal party received 40 per cent of the popular vote, winning 35 seats and adding nine new caucus members.
In the general election of 2003, Dalton McGuinty's Liberals formed the government, taking 72 seats with 47 per cent of the vote. Premier McGuinty's campaign to build a stronger Ontario for a stronger Canada led the country's leading newsmagazine, Maclean's, to call him "Mr. Ontario."
Dalton McGuinty was born on July 19, 1955, and raised in Ottawa's Alta Vista neighborhood. He credits his parents with teaching him the values and ethics that guide him as Premier. They passed on their commitment to education, family and community service to each of their 10 children. McGuinty's mother, Elizabeth, is a retired nurse living in Ottawa. His father, Dalton Sr., was a teacher and professor who served as the Ottawa South MPP until he passed away in 1990.
Special thanks to: Thomas Chanzy
Senior Special Assitant Francophone Affaires
Office of the Honourable Madeleine Meilleur
Photo Toronto: Carlos Ayala
Sources: www.ontarioliberal.ca/
www.ontario.ca/openontario
Mar, cielo y tierra. Esta es la perfecta descripción de Casa Victoria, un lugar lle…