Montreal: Alive and kicking during winter!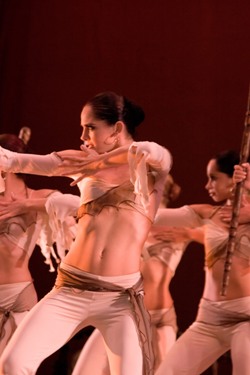 Montreal is Canada's second most popular metropolis, for the number of visitors that the city welcomes every year. More than 90 festivals, many of which are of international level take place every year and despite the high temperatures Montreal manages to establish itself as the city's urban winter event, and the best way to enjoy this is to come to the Montreal High Lights Festival from
Thursday, February 18 to Sunday, February 28.
The great surprise this year is the return of the High Light Event by Hydro- Quebec featuring an all-new show. Also the Ambiosphere L'Oreal an enormous 21 metre (70 ft.) white sphere that can accommodate over 300 people at a time will be one of the main attractions for the viewers.
Once again this year, the Art Souterrain featuring 104 projects spread over 10 zones, will bring a new artistic identity to the underground halls that you walk through everyday. Four kilometres of underground corridors between Complexe Les Ailes and Place des Arts will be transformed into living art galleries with a diverse array of photos, videos, installations and performances.
In addition, on Saturday, February 27, we will have the Nuit Blanche, live performances, music, exhibitions and design, with attractions and events including a winter fairyland in the Place des Festivals, and plethora of activities to please Festival fans of every taste and inclination.
The nocturnal promenade of this 7th edition of the Nuit Blanche à Montréal, takes over three districts and one pole in Montreal: Old Montreal and Quays of the old Port, the Quartier des spectacles and the downtown core, the Plateau- Mont-Royal, and Mile-End and the Pole Maisonneuve.
For those who are not familiar with La Nuit Blanche, or the White Night typically has museums, private and public art galleries, , and other cultural institutions open and free of charge, with the centre of the city itself being turned into an art gallery, providing space for art installations, performances (music, film, dance, performance art), themed social gatherings, and other activities. White Nights have entered the cultural calendar of cities around the world, spreading through Europe and North America and beyond, to world cities such as Tel Aviv and Sao Paulo.
And here in Montreal party goers can design their own itinerary from more than 165, mostly free indoor and outdoor activities with an art/dance and performance focus. The metro runs all night and a free shuttle service covers The mean action takes place in Old Montreal, the Old Port, downtown and the Plateau area with Place Jacques-Cartier in Old Montreal as the official starting venue.
As a matter of fact, the Montreal Museum of Fine Arts will also take part in the Montreal High Lights Festival, and it sounds fun to visit the MBA on February 26 because the Museum offers visitors a number of free activities, many on the theme of glass, for example visitors will also be granted half-price admission to the exhibition Tiffany Glass: A Passion for Color ($7.50 instead of $15) from 5 p.m. to 2 a.m.
Festival-goers are invited to bring glass marbles and old jewellery to the Museum to participate in a collective work while learning more about the art of the mosaic from 9 p.m. to 2 a.m. with a free admission. Besides that, it will offer a Glass–blowing demonstration and a Vitr' art Watch a stained glass demonstration given by participants in Vitr'Art, a program designed to help street kids and marginalized youth develop life and professional skills by learning the art of stained glass. This will take place from 5 p. m to 9 p. m and it is free, as well.
Don't miss other free activities like meeting with the ceramicist Laurent Craste, from 6 p.m. to midnight; and Drawing from the live model , from 11 p.m. to
2 a.m .
More suggestions:

Since it will be a bunch of activities, I will recommend you
Roberto López Project, Colombian Salsa Cafe – Friday, February 26, L'Astral.
La Nuit brésilienne with Paulo Ramos, Bïa, Monica Freire, Nico Béki, Peninha and dancer Marcos Brasil -. Saturday, February 27, L'Astral.
Lizt Alfonso Dance Cuba, Elementos – Saturday, February 27, Salle Wilfrid-Pelletier, Place des Arts.
The Cuban Martinez Show Thursday, February 25, L'Astral.
Jorge Martinez. Flamenco Nuevo. Thursday 18, L'Astral
Hiromo Solo. Thursday 18 at Gesu
Papagroove. Friday 19 L'Astral
Virginia Rodriguez and Buena Vista orchestra. Friday 26, Salle Wilfrid – Pelletier, Place des Arts.
Le sept doigts, Psy. From Thursday 18 to Sunday 27. La Tohu.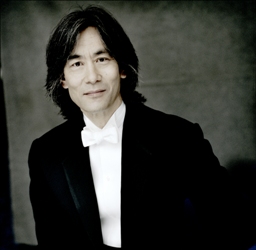 Nagano and Repin Play Brahms and Beethoven. Tuesday, February 23 and Wednesday, February 24, Salle Wilfrid-Pelletier, Place des Arts.
Leonard Cohen Artwork. February 18 to May 9. Maison du festival Rio Tinto Alcan.
Bon Festival!!!
http://www.montrealenlumiere.com/
Photos: Montreal Montreal high lights Festival
Special thanks to: Élise Casavant
Attachée de presse| Équipe Spectra
Mar, cielo y tierra. Esta es la perfecta descripción de Casa Victoria, un lugar lle…