World Film Festival: 430 films and 80 countries in 12 days!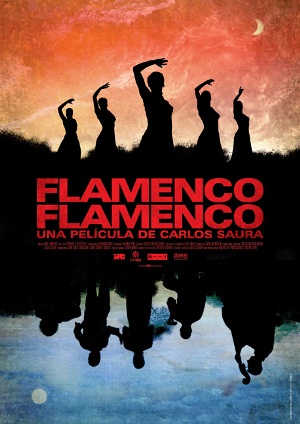 The Montreal World Film Festival will be presenting 430 films from August 26 to September 6 2010; most of them are North American premieres. Gerard Depardieu will give a master class on the cinema, and he will share his experiences with the great film directors of his era, also his vision of the contemporary industry and the alchemy of moviemaking.
The festival has plenty of surprises. Depardieu's perspective on the 7th art includes his acting for a who's-who of contemporary cineastes from around the world, directors like Jean Beaudin, Claude Berri, Bernardo Bertolucci, Bertrand Blier, Claude Chabrol, Luigi Comencini, Alain Corneau, Marguerite Duras, Marco Ferreri, Jean-Luc Godard, Peter Handke, Claude Miller, Maurice Pialat, Jean-Paul Rappeneau, Alain Resnais, Barbet Schroeder, Ridley Scott, Daniel Schmid, François Truffaut, Andrzej Wajda, Peter Weir, and Claude Zidi, just to mention some of the great French and international filmmakers.
In addition, one of the female icons of modern Italian cinema,StefaniaSandrelli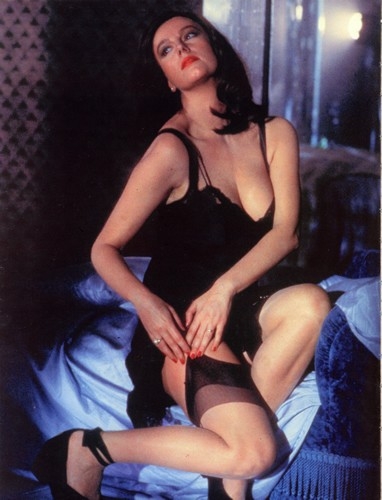 will attend the festival to present Christine, Cristina, her first film as a director, and to be honored by the Festival with the Grand Prize of the Americas for her long and illustrious career. This year the MWFF will present a retrospective of films by Jafar Panahi, the Iranian director who was president of the jury of the festival in 2009. Serge Losique, president of the Montreal festival is very happy to have Panahi because he is one of the biggest authors of the contemporary cinema, as well as one of the most influential filmmakers in the Iranian New Wave.
Panahi's films have won critical recognitions around the world and have earned numerous prizes, including the Caméra d'or at Cannes for his debut feature The White Balloon (1995); the Golden Leopard at Locarno for The Mirror (1997; the Golden Lion at Venice for The Circle (2000), the Silver Bear at Berlin for Offside (2006) and many others.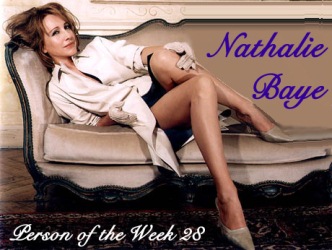 Another exceptional actress Nathalie Baye will be honored, she is one of the most well-respected and versatile French actresses of her generation, Baye has enjoyed a lengthy career that has included multiple Cesar awards and a wide variety of roles. Unlike many actresses whose careers decrease as they edge toward middle age, Baye continued to portray vibrant, attractive women in thrillers, dramas, and comedies alike. Two of her more celebrated films were An Affair of Love (Frédéric Fonteyne, 1999), which cast Baye as a woman who discovers that having an exclusively sexual affair is not as easy as she had imagined, and Vénus Beauté (Institut) (2000), a romantic comedy in which Baye played a beautician in search of love without commitment. She got a Best Actress award at the Venice Film Festival for the former film and her fourth César nomination for the latter, further proof that the passing of years had only strengthened her appeal.
The World Competition
20 features and 16 shorts from 24 countries are already selected for this selection. Among the films, two features and one short are Canadian productions: Route 132 by Louis Belanger and Silence Lies directed by Julie Hivon. France is well represented in the competition with Three Weddings staring Pascal Greggory, Julie Depardieu, Louis Garrel; Nannerl Mozarts's sister by Rene Feret . Besides there will be films from Italy, ( The waist on , by Gianfrancesco Lazotti) Japan, (The Hakamada Case by Banmei Takahashi) Germany, (The day I was not born by Florian Cossen) Rusia , (Truce, by Svetlana Proskuria) Mexico, (Childhood by Carlos Carrera) Poland (Venice by Jakub Kolski) and much more films that we have to discover,
On the other hand, 32 features make up the out of competition section, like Flamenco, Flamenco directed by Carlos Saura, who is known for making movies centered around traditional Latin dance.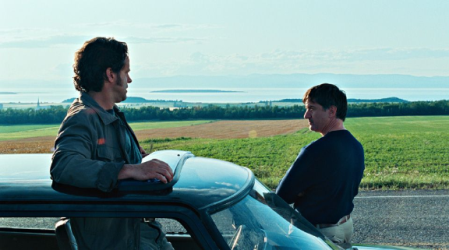 Opening & closing films
President Serge Losique and general director Danièle Cauchard announced that Route 132, directed by Montreal filmmaker Louis Bélanger, will open the 2010 Montreal World Film Festival, and will inaugurate its official competition. Louis Bélanger will have its world premiere at the Festival.
Written by Bélanger and Alexis Martin, Route 132 was produced and by Fabienne Larouche and Michel Trudeau for Aetios Productions and by Denise Robert and Daniel Louis for Cinémaginaire. The film stars François Papineau, Alexis Martin, Alice Morel-Michaud, Andrée Lachapelle, Benoît McGinnis, Sophie Bourgeois, Gary Boudreault, Bobby Beshro, Sonia Vignault, Francesca Barcenas, Janine Sutto, Denise Gagnon, Gaston Caron, Guillaume Chouinard and Clémence Desrochers.
Gilles, the thirty something hero of Route 132, has just experienced the death of his young son and is devastated by the loss. Any excuse will justify his flight. Overcome by grief, Gilles finds his old friend Bob, a schemer who is looking for a masterstroke to lift him out of a rut. It is the perfect occasion for the two protagonists to head out along Highway 132 towards the Lower St. Lawrence where, they believe, the local credit unions are chock full of money deposited by senior savers and there is scarcely point-one policeman per square kilometre. It'll be a piece of cake for two clever Montrealers to dupe the "hicks"!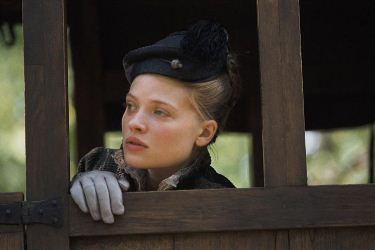 Bertrand Tavernier, director of The Princess of Montpensier, will be in Montreal to accompany his new film at the closing program of the 34th Montreal World Film Festival on September 6. The fil takes place in France, 1562 during the religion war. Catholics and Protestants rage against a backdrop of intrigue and shifting alliances. Marie de Mézières, a beautiful young aristocrat, and Henri de Guise, one of the kingdom's most intrepid heroes, are in love, but Marie's father promises her hand in marriage to the Prince of Montpensier. The prince takes Marie back to his chateau, where she is tutored by Chabannes, the Protestant deserter he protects, who soon falls in love with the young woman. Then, on their way back from battle, Henri de Guise and the Duke d'Anjou, the heir to the throne, stop at the chateau. Henri and Marie realize their feelings for each other are as strong as ever.
Student film festival
The 41st Canadian Student film Festival will take place during the Montreal World film Festival, from August 28 to September 1, and will be announced on September 2nd. 76 films were selected this year, including two features-length films. Twenty-0ne schools, universities and training institutions from across Canada are represented.
Free movies
The festival offers free screen to allow the public to see recent Quebec films. The Grand place of Complexe Desjardins will be set up for the moviegoers!
http://www.ffm-montreal.org/
Mar, cielo y tierra. Esta es la perfecta descripción de Casa Victoria, un lugar lle…