LatinArte: The cultural window for Latin-American artists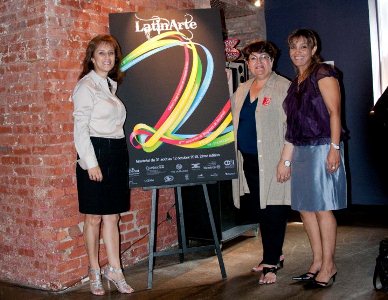 In 2009, the cultural life of the metropolis welcomed
LatinArte.
LatinArte
offers a window to the Latin-American culture lived here as well as a "real reunion" with the southern countries' popular art. The objective is to integrate, discover and share the different aspects of art.
LatinArte
is a cultural event which diffuses creations of the Latin-American artists living in Montreal through various disciplines: Visual arts; Music; Literature; Dance; Movies and photography; Theatre.
LatinArte showed in its 1st edition the great creative richness of the South-American continent. The evenings of LatinArte helped the general public discover writers, poets, painters, actors and musicians little known inside the Quebec community until then. The French and English speaking public was pleased to interact with the Spanish speaking one of Montreal. A multitude of events and exchanges were organized to allow this wonderful encounter. A lot of people came to practice their Spanish or to see other facets of the Latin-American cultural life of Montreal, such as art exhibits, literature, gastronomy, music and dance.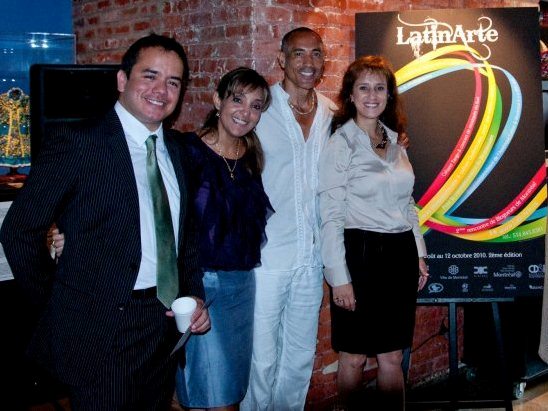 Open from August 31st to October 10, 2010
Contemporary art
Autonomous Territories : The independence of a Culture
From August 31 to October 10, 2010
Maison de la Culture de Villeray-Saint-Michel-
At the same time: Montreal – Latin America
Centre d'histoire de Montreal
Breakfast with the world
From September 26 to October 12, 2010
Second edition of the Latin American Bloggers encounter
Monday, September 27, 2010
From 4 :00 to 8 :00 PM
Training seminar for artists
Tuesday, September 28, 2010
From 5 :00 to 7:00 PM
Bohemian Night, art, poetry and literature in Spanish
Wednesday, September 29, 2010
From 6:00 to 9:00 PM
Restaurant Casa de Mateo
Spanish Anticolonialism
Thursday September 30th 2010
5:00 to 6:00 PM
University of Montréal
Library of letters and human sciences
Room 2078
Latino- Canadian Cinema
Thursday, September 30th, 2010
6:00 to 9:00 PM
Concordia University
Tango, passion of human kind
Friday October 1st, 2010
8:00PM
EXcentris – Room: Casavets
www.latinarte.ca

Mar, cielo y tierra. Esta es la perfecta descripción de Casa Victoria, un lugar lle…