What's up Montreal (III) Inside de Jazz Festival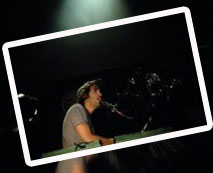 It's hot in here!
Patrick Watson was the only Canadian artist that was invited to sing in two big special events during the Festival. He met the press at Monument National-Studio Hydro-Quebec where he played the piano and sang a couple of his songs. He confessed that he was feeling a little bit nervous because of his concert on Sunday night, since a lot of his pals and friends from old times were attending…well it seems like his name rings a bell, because the free outdoor-shows welcomed a huge multitude.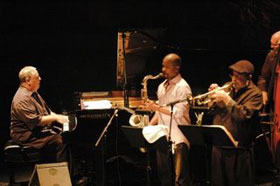 Master of Piano
Kenny Werner proved why he is called "master". He did a fantastic concert with his Quintet (Scott Colley, David Sanchez, Randy Brecker, and Antonio Sanchez) at Theatre Jean Duceppe He has great compositions, such as "Blue" and "Uncover Heart".The whole group improvises just beautiful! Nobody wanted him to go, he came back to the stage twice.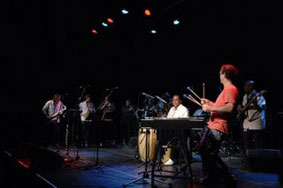 A Special Tribute
The Astral Theatre was the place chosen to honor Eval Manigat's memory, considered to be the father of Quebec's world beat music scene. Eval was born in Haiti, but came to Montreal in 1974, where he played with Vaccine, Buzz and the Young Latins before starting his own group, Tchaka. Definitely, he was a revolutionary musician. He mixed merengue, salsa, funk and jazz, the result was amazing! I was glad to confirm that his heritage is alive. Singers and musicians like Karen Young, Vivienne Deane, Sara Renelik, Marco Jeanty, Yvan Belleau, made us know and enjoy Manigat's compositions.
Photos: FIJM
Victor Dias Lamich
Editor: Genny Villa
Mar, cielo y tierra. Esta es la perfecta descripción de Casa Victoria, un lugar lle…