Robert Polidori: a remarkable eyewitness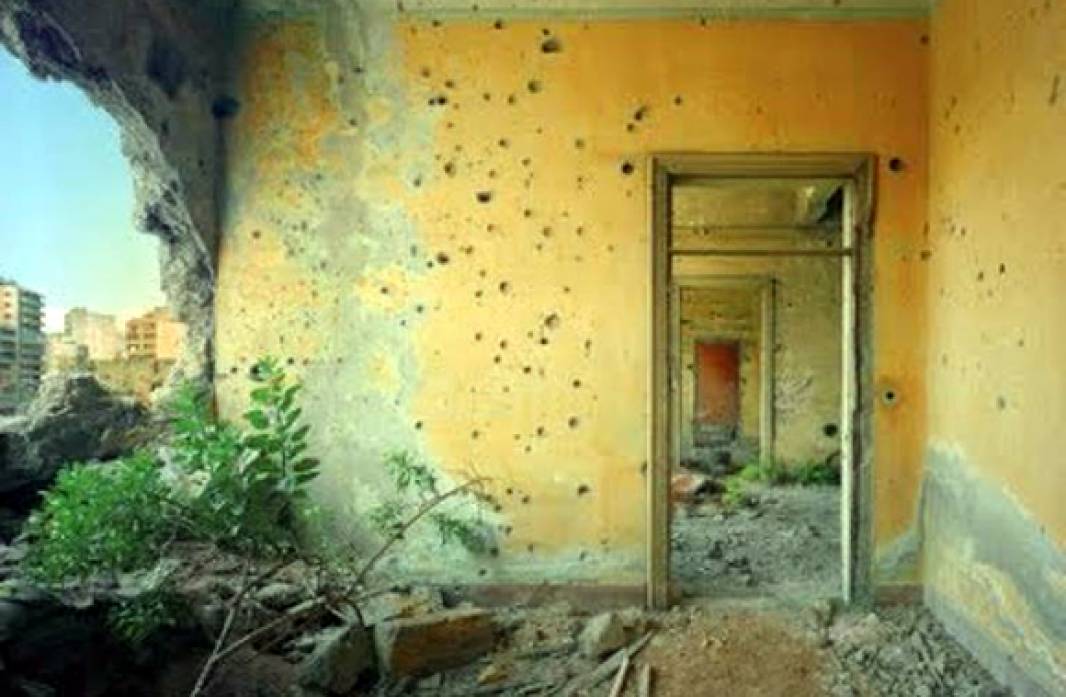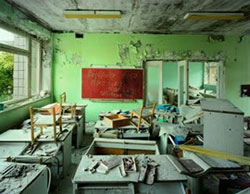 Being a journalist has always allowed me to look at how we all become part of the world's collective amnesia; we watch the news about war, natural disasters, violence, genocides, and we just turn the page on the next break-up information, such as Michel Jackson's decease. We pretty much forget the world's sad episodes, until we see a movie that reminds us what happened during a special period of time or we meet people like photographer Robert Polidori that wake us up .
Canadian photographer, Robert Polidori has an exhibition at the Museum of Contemporary Art in Montreal that shows fifty-nine large color photos including the Versailles restoration series, Habana (1997-200) , The near-painterly Beirut (1994-1996), Pripyat & Chernobyl (2001) and series of New Orleans (2005-2006), that he produced in the months that followed the dreadful Hurricane Katrina.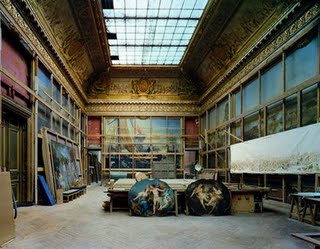 Robert Polidori was born in Montreal, to a French Canadian mother and a Corsican father. He moved to New York in 1969, where he worked with the filmmaker Jonas Mekas at the Anthology Film Archives, producing a number of avant-garde films in the early 1970s. In 1980 he received an M.A. from the State University of New York at Buffalo and subsequently turned his attention to still photography.
Polidori has twice been awarded the Alfred Eisenstaedt Award for Magazine Photography (1999 and 2002), and won the World Press Award for his coverage of the Getty Museum's construction in 1998. Despite the fact that his New Orleans Series Pictures have been very controversial, I couldn't avoid being captivated by the force of his images and the way their subliminal messages affect our collective memory.
I had the opportunity to talk with Robert when we both were at the exhibition's opening at The Museum of Contemporary Art in Montreal (Macm). It was a fantastic encounter. He can remember many events as soon as he stands up in front of his huge photos.
Images have a meaning.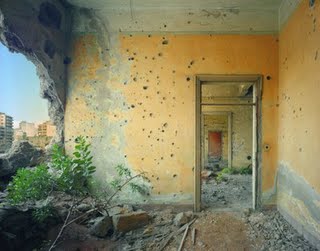 Robert has been living in Paris and New York City since 1987; he is a photographer for magazines such as Vanity Fair. As I was looking at his series, I noticed that he likes challenges, he is always searching, and showing us a reality we can't deny.
As Macm's director Paulette Gagnon states, "Polidori's travels take him all over the world. Driven by an insatiable curiosity and nourished by an unquenchable creativity, he revisits sites that are restricted, divested or historically charged, examining them through the lens of a very particular sensibility". I decided to interview him while we walked around his exhibition. Many questions came to my mind as were looking at his amazing series of Varanasi, Beirut, Pripyat- Chernobyl and New Orleans.
NG. Have you ever been in trouble while you were taking pictures?
Robert Polidori: I was attacked by an adolescent once, when I was on a third-floor balcony in Varanasi, India, a town that worships Shiva. I guess the boy thought that he has never seen a guy like me with a camera and he approached, he searched… I could see in his eyes that he thought that maybe that big machine, (my camera ) was a fusil, and he started to scratching me. I was even with a body escort and my assistant. We were three, but I was very afraid. He was with a bunch of guys, so I couldn't stop thinking of that politician in Bombay who was in his Porsche, was attacked by monkeys, and died.
Also, one day, I was stopped by the army in Beirut when I was taking a picture on Dumas Street. On my picture you can see the side that belongs to the Muslims, and the Christian's side. I did not hide, but there was an army camp, closed by and I didn't know. The soldiers saw me and three of them stood by me and they looked at my Polaroid's negatives. They stopped me, because I could have seen the door of the army camp. I was arrested during three hours and I was not only interrogated but mistreated. That was on the muslin side…
N.G. What about Chernobyl?
Robert Polidori: I did have a letter authorization permit in Chernobyl.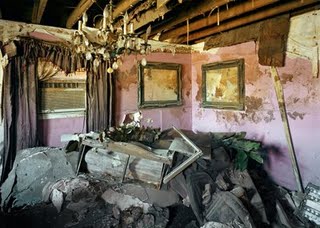 N.G Pictures are very real… I was very touched when I saw them.
Robert Polidori: Well, There is something interesting that I can tell you now. Before I went to Pripyat, I was half believer, and by the time I left Chernobyl I was completely atheist. I lost all my faith in God because I just realized that we are completely alone.
N.G Why?
Robert Polidori: I can't say why, because it just happened to be, maybe I am getting old and I am aware of the mortality, and now that I think about it, I can assured you, that I am afraid of death.
N.G. What do you remember of the New Orleans flood disaster?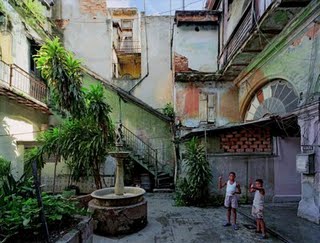 Robert Polidori: It is just incredible what wind and water force can do. There were thousands of people dead, thousands of homes destroyed…I think of every single picture like a funerary image. And the survivors are living an interrupted life somewhere else.
N.G. I read that you like to shoot pictures in India because there are so many people around. How did you get that big picture of the Jagatganj road in Varanasi… Where were you?
Robert Polidori: I was on the balcony and I just waited for that bus to cross the street. I waited many hours there until the bus showed up… you know, where you point the camera is the question, and the picture you get is the answer to figure it out.
I guess I could spend a whole day asking Polidori questions. Unfortunately there were other journalists waiting for their turn. So, I ended the tour by myself. There is no doubt, my curiosity led me to the most threatening images. I finished looking at the series of the museum restoration in France, the trace of economic and political dictatorship in Cuba and the urban loneliness in New York. What a master of photography! Polidori's series at the Macm, are extraordinary. You can't miss that!
Editor: Genny Villa
Special Thanks:
The Museum of Contemporary Art in Montreal (Macm).
Mar, cielo y tierra. Esta es la perfecta descripción de Casa Victoria, un lugar lle…