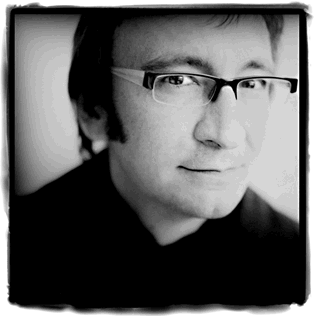 It was winter 2006 when I first met Roberto during a dinner party in Montreal. We were surrounded by some mutual friends from Quebec and Chile. It was a hilarious situation, because I needed to write about how immigrants live their own Christmas in Canada, and he volunteered to help me. Little did I know that the shy guy sitting next to me, who told me how much he missed Colombia's traditions, was such a great arranger, musical director, producer and multi-instrumentalist creator of the Roberto Lopez Project. (http://www.robertolopez.ca/)
Now, three years later I had the opportunity to attend his latest release party for the album; "Soy Panamericano" and from what I have seen at Savoy at the Metropolis bar, he is not shy at all to mix an African-cuban rhythms; Afro-Colombian percussion, as well as reggae, Salsa Dura, Urban Porro Pelayero, the Cumbia-Rai and the Bunde-Currulao; samba, hip-hop, jazz, bogaloo and electronica.
In other words, I see him as a Revolutionary Musician! No matter where you are from, Roberto Project manages to make you dance and enjoy the fusion; in fact his band deals with the talent of artists from so many different backgrounds, that the sadly but famous Reasonable Accommodations of the Buchard- Taylor Commission could have been wondering about this culture recipe. The band is an ingenious marriage between rhythms and cultural communities in Montreal.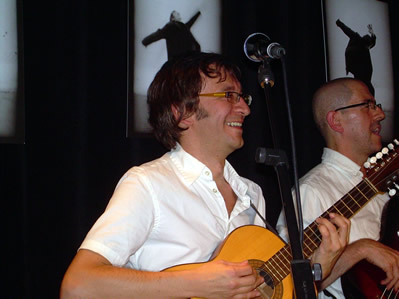 As a matter of fact, the CD Soy Panamericano brings together Roberto Lopez and Massiel Yanira, – lead vocals; Daniel Russo-garrido "Boogat" – rap vocals, back-vocals; Elissa Montaruli harmony-vocals, gaitas; Eduardo Pupo – trumpet; Joel Miller – sax soprano, sax tenor, clarinet; . Jairo Gomez – bass, back-vocals; Eugenio Osorio "Kiko" – timbales, drums, back-vocals; and Andre Martin – congas, batas, percussions.
I very much enjoyed songs like "Mi Tierra", "I am Panamericano" and "Descarga en Montreal" because they gave me another approach of Roberto's tastes in terms of culture. No wonder that he is pretty much "vertical"–he likes the paintings of Botero, as much as Picasso's; the music from The Police, and also Lucho Bermudez; writers like Gabriel Garcia Marquez and Saramago. The contrast can be worse, from Led Zeppelin to Alejo Duran. It's amazing, but everything can be achievable inside this young Colombian musician's brain.
A GORGEOUS TALENT.
Roberto's biography is quite interesting too. He has composed the music for award winning films including productions such as "Open Secret" (National Film Board of Canada), "L'argent" (ISCA), "Chronique urbaine" (Peripheria), and "A Saddle Tree" (Artefacto Films/Peripheria). Besides that, his song "Oye Latino" was featured in the movie of the week Hollywood Wives starring Farrah Fawcett (CBS).
Lopez obtained a B.F.A. with a specialization in jazz studies at Concordia University and completed additional (jazz and classical) composition, arranging and orchestration courses with professors Christopher Smith, Andrew Homzy and Isabelle Panneton. In addition, he perfected his guitar technique by studying with musicians such as Bill Coon, Roddy Ellias and Ernesto Ocampo (Carlos Vives, Bloque). He studied Colombia's folk music, string and native wind instruments, Afro-Colombian percussion, as well as South American music from Cuba, Brazil, Puerto Rico and Dominican Republic. In addition he created in 2002 Curura Musique, a music production studio and an independent record label located in the heart of Montreal (Canada).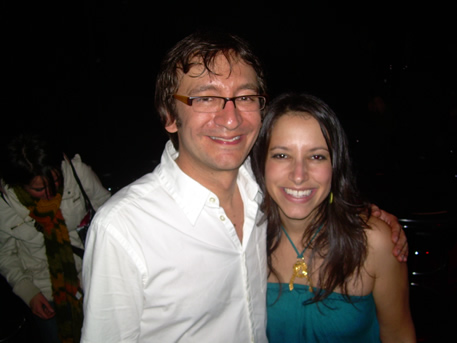 Well, after following him for a few days and reading many interviews he has given to promote his new album, I finally got a few minutes alone with Roberto for the benefit of my readers.
N.G: What does it mean panamericano for you?
ROBERTO LOPEZ: It means to be part of the American continent and it includes Amerindians cultures, and anybody born in this continent. It includes all influences being Spanish, English or French in the continent.
N.G: And to be a revolutionary musician?
ROBERTO LOPEZ: It is just to venture into a new territory or to change the way people will perceive something and you know, the way people can perceive Latin music can be changed with this vision of how to mix different rhythms and styles.
N.G How long did it take you to record this new album?
ROBERTO LOPEZ: Two and a half months.
N.G: How do you manage to respect every single rhythm and create a fusion at the same time?
ROBERTO LOPEZ: It has taken me a lot of time to study and research into every single rhythm, to do a lot of composition, and a lot of writing to get to the point where I can keep the essence of the traditional rhythms and to be able to mix it with something more contemporary.
N.G: How do you see your evolution as a musician, after living and creating music in Colombia, then coming to Canada and falling into jazz and hip hop's rhythms?
ROBERTO LOPEZ: I am very curious, and I found out that good music is always good music. It depends on the style that you choose. Being able to follow different styles is like having a palette full of dissimilar colors, and being able to paint with all these colors. These are the way to express music and like a painter I like to use all these colors and put them together. Let's say reggae, cumbia, jazz, hip hop. For me all of that are like colors that I use to create a painting… a piece of music.
N.G: Where are you promoting?
ROBERTO LOPEZ: We are working on the promotion of the CD right now, so we have being doing press interviews and promotions around Quebec. We are planning a tour not only in Ontario, but also in Europe to explore the market there and we are booking the tour for next summer.
N.G: What about Latin-America?
ROBERTO LOPEZ: We are looking into it. We went to Mexico this year but I want to go in the coming year as well as Colombia, Panama and Brazil… I mean, there is nothing signed yet but possibilities are on the table.
Guest Editor: Claudia Jara & Ines Runnels.
Photos Soy Panamericano: Roberto Lopez Project
Mar, cielo y tierra. Esta es la perfecta descripción de Casa Victoria, un lugar lle…