What's up Montreal? ( II )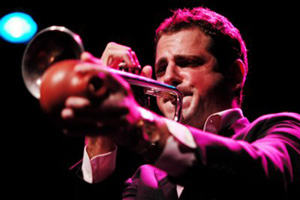 Unforgettable concert!
I was very fortunate to attend Dominick Farinacci's single concert at L'Astral theatre; I ended up in high spirits, with such a gorgeous trumpeter. His exceptional talent invaded the atmosphere: romantic melodies, jazz, blues… you name it! He also invited his friend, American singer Hilary Kole, to join him on stage, and as I told him after the concert, they made a wonderful duo.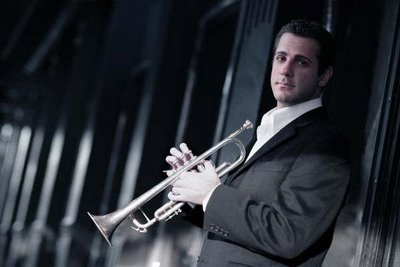 Dominick came for the second time at the International Jazz Festival in Montreal, and I am afraid the audience was not happy at all to let him go, not only for his phenomenal performance but also for his great sense of humour. To give you more details, Farinacci was discovered by the most prominent jazz musician of the modern era, Wynton Marsalis, when he was only 15 years old! And since then he has done pretty good: seven albums and, several awards over the years in the States and in Japan, where he received two Gold Disc awards (Record of the Month) from Swing Journal Magazine in Japan for his recordings of "Say It" and "Besame Mucho"… Well, too bad he didn't play this one…Ok, I've got to buy the CD… for now!
Photo Farinacci/ concert in Montreal . Leopoldo Soto
Mar, cielo y tierra. Esta es la perfecta descripción de Casa Victoria, un lugar lle…